Mrs. Gibson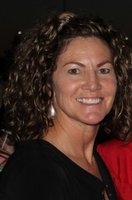 Educational Background:Bachelor of Science with a major in Kinesiology and minor in English, Masters of Education in School Counseling
Certifications: Secondary Physical Education, Secondary English, School Counseling
Responsive Services:I provide services to individual or small groups of students depending on their current need. I help students with social, emotional, academic or physical problems.  My interventions are solution-focused interventions in which I guide students in problem solving.
Guidance Lessons: The topics of the lessons are designed to help students improve their personal/social relationships, and academic development. Some topics that will be covered are bullying prevention, social skills, self-esteem,  communication skills, goal setting, responsible behavior, drug prevention, problem-solving, and cross-cultural awareness.
Individual Planning:I help teachers, students, and parents work together to create educational plans designed for meeting individual social, educational, and developmental needs and goals. 
System support:I consult with teachers, staff, parents, and  administrators  to establish a positive, student-centered learning environment.
I look forward to working with the students and parents of GRIS. Please contact me via email at gibsro@grisd.net or call me at (254)-898-3604 if I can help you in any way.
Bullying Prevention – What is bullying?